A colorful new way to protect & carry your AirPods.
---
AirSnap is a leather case designed to protect, carry and charge your AirPods Pro or AirPods (3rd gen.) + Wireless Charging Case. Tucked inside AirSnap, your Wireless Charging Case is protected, while allowing you to charge AirPods wirelessly or via cable. Use the removable S-clip to attach your AirSnap to a backpack, purse or attach your gym pass or keys to the handy clip. We also include a nylon wristlet for a third way way to keep your AirPods close to you.
Leather case protects AirPods Pro (1st & 2nd gen) or AirPods (3rd gen.) + Wireless Charging Case
Included S-clip attaches AirSnap to a purse, keys or gym pass
Charge wirelessly or via cable
Nylon wristlet included for additional way to carry
Looking for AirSnap for AirPods (1st or 2nd gen)? They're available here!
*click for details
Free AU Shipping
We offer free shipping for all AU orders! All taxes and fees are included with your order.
30 Day Returns
We know you'll love your new product, but if it doesn't work for you, you can return it within 30 days for any reason!
One-year Warranty
Every product is covered by a one-year manufacturer's warranty against defects. Shop with confidence!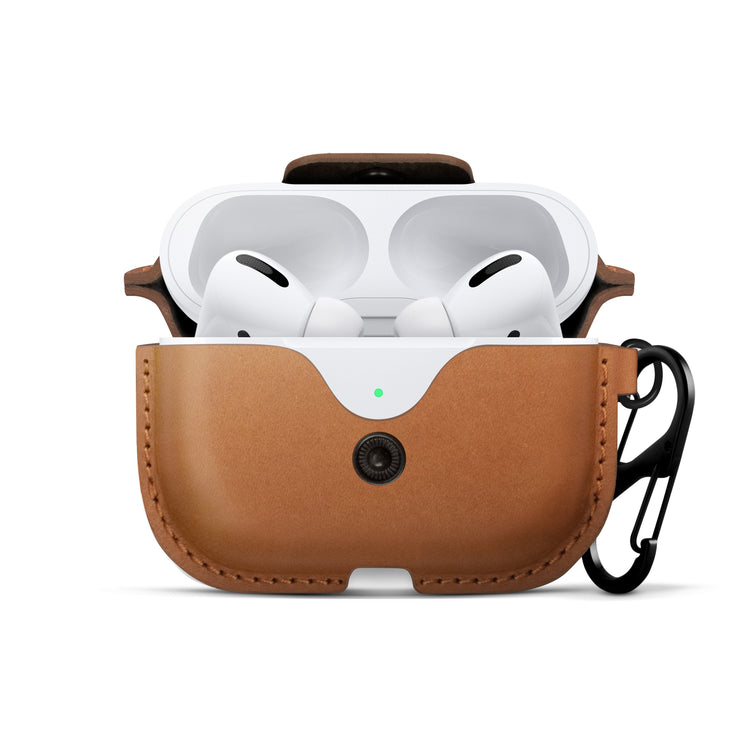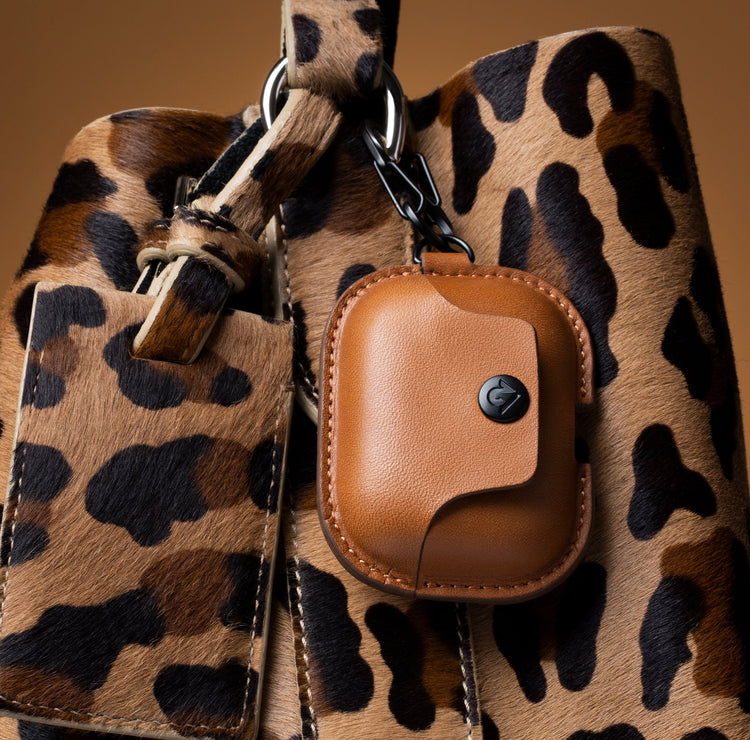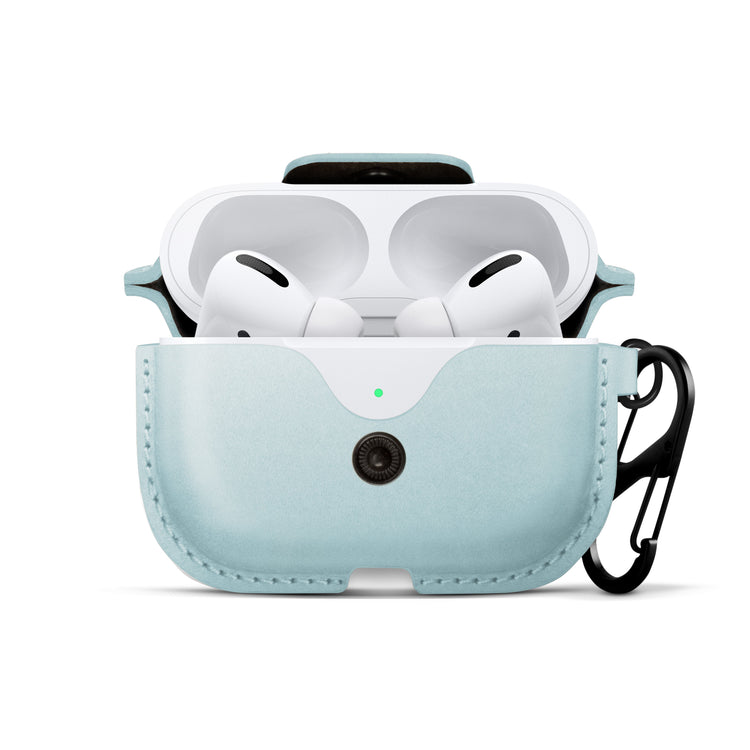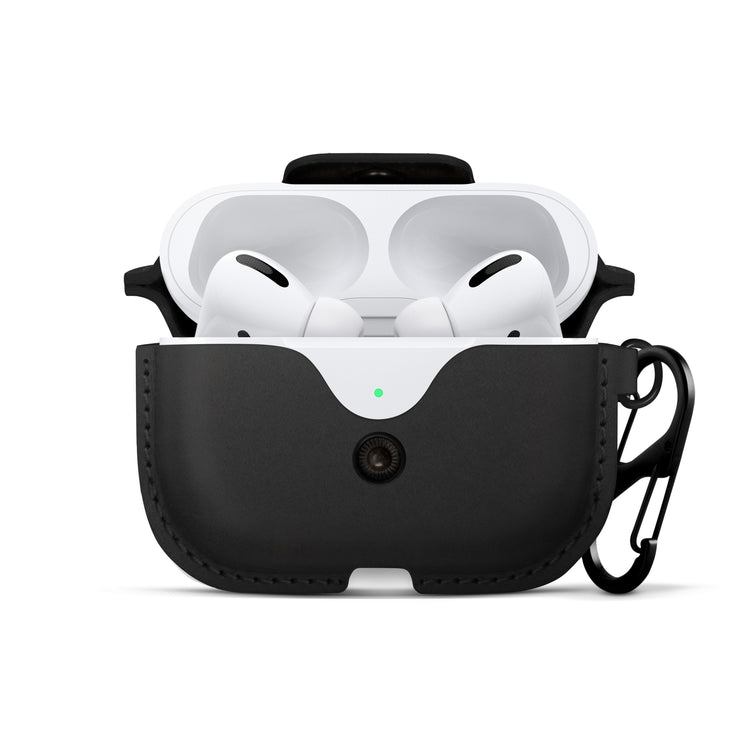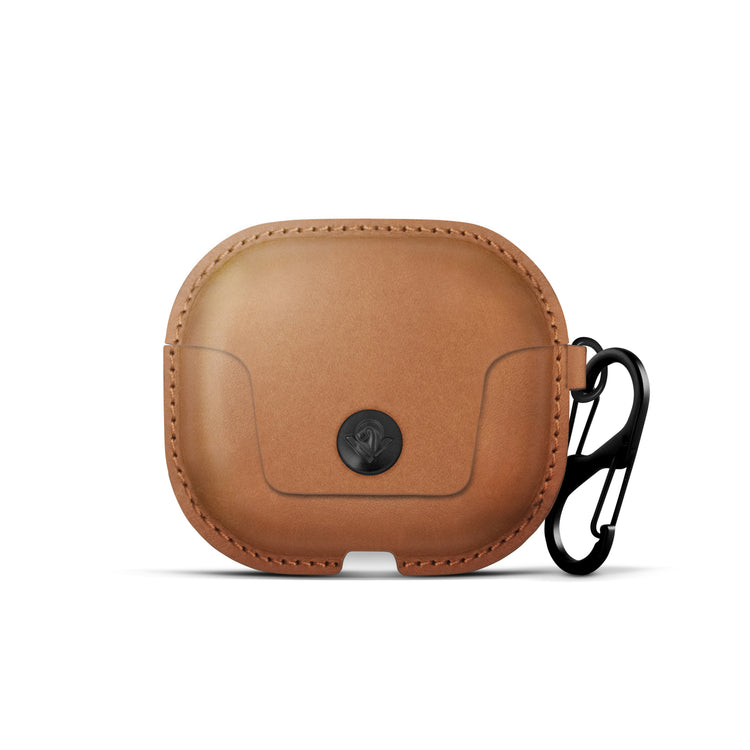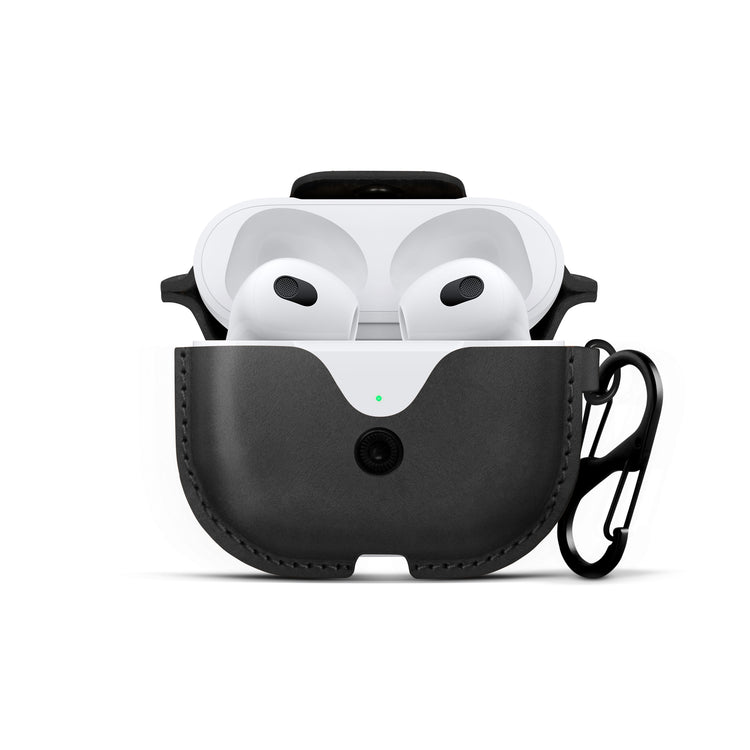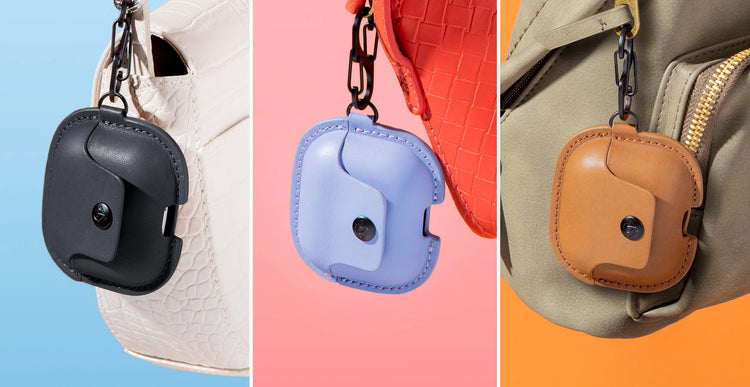 Protects your AirPods Pro and Wireless Charging Case.
AirSnap is made of top quality leather to protect the bright white surface of your AirPods Pro and Wireless Charging Case. Meticulously made of premium top-grain leather, this little leather AirPods cocoon has a metal snap to keep the case closed and your expensive AirPods Pro Wireless Charger safely inside.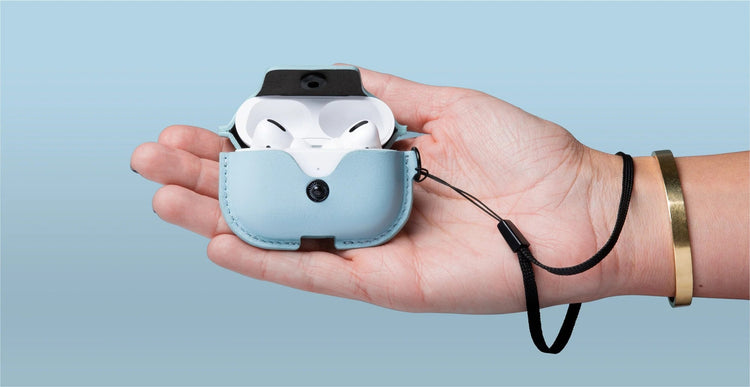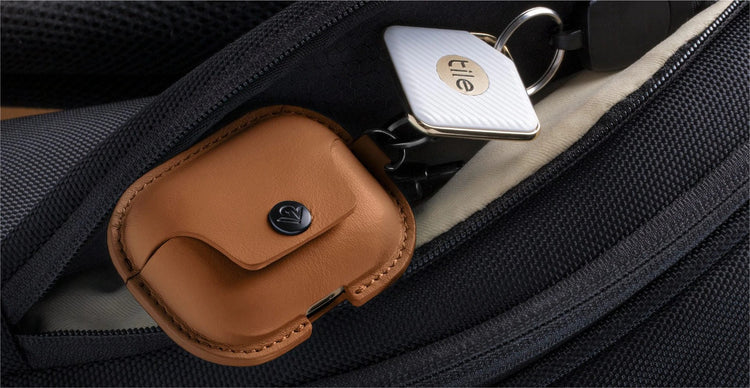 In your pocket, on your bag or on your wrist.
AirSnap gives you three ways to keep your coveted AirPods within reach. Use the included S-clip to attach AirSnap to a backpack, purse or keychain. Remove the S-clip and carry AirSnap in your pocket. Or, use the included wrist strap to hold your AirPods Wireless Charging Case on walks or runs.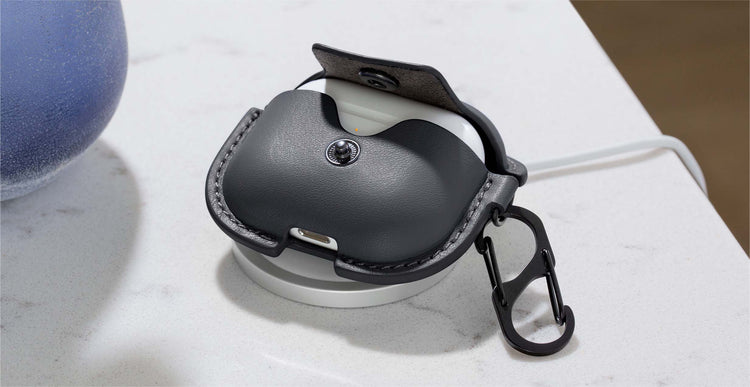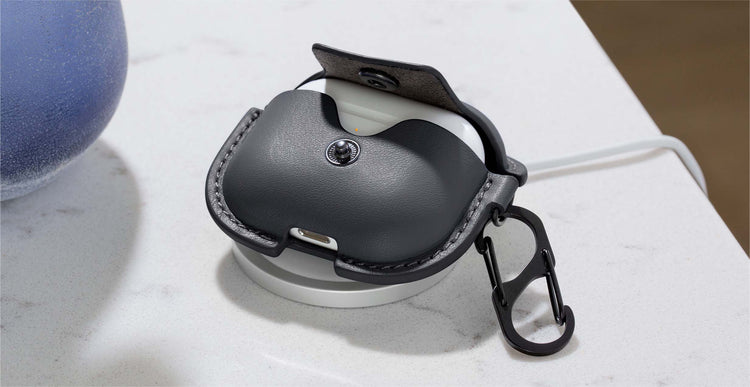 In case charging? Wirelessly or wired.
Yes, you can charge your AirPods + Wireless Charging Case while they're inside AirSnap - both wirelessly and wired. The top-grain leather AirSnap is thin enough to work with your favorite Qi-certified wireless charger. Prefer the charging speed of a Lightning cable? You'll be happy to know AirSnap has a small notch on the bottom so you can power up your AirPods without removing them from AirSnap.
AirSnap Specs


AirSnap Pro for AirPods (3rd gen)
Height: 2.8 inches (72mm)
Width: 2.2 inches (57mm)
Depth: 1.1 inches (27mm)
Weigh: 0.49 ounces (14 g)
AirSnap Pro for AirPods Pro
Height: 2.5 inches (65 mm)
Width: 3.3 inches (85 mm)
Depth: 1.1 inches (30 mm)
Weight: 0.8 ounces (22 g)
Take a Step Up

I love leather. And this case was made of quality leather. Get tired of looking at plain white Apple case so thought I'd upgrade. So glad I did. Love the feel and the look. Great connector piece, also.

Richard S.

Verified Buyer

AirSnap Pro Case

Great Quality and beautiful leather! Job well done!

Wonderful

Wonderful product, I love the fact that I can still wirelessly charge my airpods and they are so much easier to find now with the case

This Is The Case!

After spending lots of money on soft silicone and hard plastic cases I decided to try the AirSnap Pro case. It is simply the best all-around case compared to all I've tried.
Reviews Loaded
Reviews Added